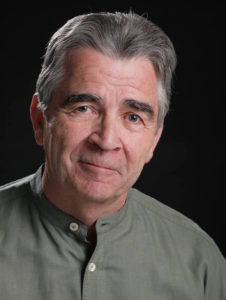 I like to write.  Writing the Janus Unfolding series gives me a chance to create a world and a set of human interactions that I believe are more mindful than most of our current experiences with each other.
I like to watch the characters grow and take the story in very unexpected directions.  People are surprised to hear me say that I didn't know that such-and-such was going to happen, or that an unexpected character has shown up.  That is the way my writing goes. I am entertained by it and fond of it.
One more thought along this path:  When I get stuck on some topic I ask my characters to help me out.  I get a pencil and pad and begin having two or more of them get into a dialog about the issue.  It may take several pages of very active discourse, but they have never failed to present me with a solution.
I am not a poet.  Nor do I claim to be good at Haiku.  I do find the 5-7-5 format a useful way to coax larger concepts into smaller spaces.  My Haiku below reflect thoughts which influence the writing of the Janus Unfolding series.
We can do better.
We are meant to do better.
We must do better. 
* 
Has Evolution
Stopped with us as we are now?
Something More? When? How? 
Friendly Thoughts,
Corey